I CAN is more important than IQ.
I CAN
HELP!
Explore
Services I Provide
Pick a class that suits your needs.
One – To – Counselling
Available both Online & Offline
From Roots To Fruits
Available both Online & Offline
Success Express
Available both Online & Offline
Learn More

View All Courses
Let's Learn Together

1
+
Happy Clients
1
+
SUCCESS STories
1
%
Satisfaction
1
%
Support
It's a reminder to every human being, to realize that they are truly unique and indispensable!

Read More
Read More



1
Years of
Experience
Testimonials by Dignitaries
"My admiration and gratitude. To a man with a great heart, doing incredible work, who makes me proud to be,
The Headmaster of The Doon School!
DR. PETER McLAUGHLINFormer Headmaster, The Doon School, Dehradun
It was a very different experience, the interaction, the acknowledgement – 'An Eye Opener'. Avinash is doing a selfless, dedicated job, trying to break the monotony of our education system, with his
Novel concepts, and a willingness to "CHANGE"; It's this "CHANGE" that sets BLOSSOMS apart from the rest, exemplifying the FREEDOM TO EDUCATE ONESELF; and the FREEDOM TO BLOSSOM everywhere you go! God Bless your efforts, and never never Give Up!!
All the Best.
CHITRANGDA SINGHActor And Model
"Avinash is no less than a dynamo! His commendable work has spread its fragrance far and wide and I'm sure, the students and pupils will reach a level of excellence, which has not yet been seen…
I wish him all success!"
AWANISH KUMAR AWASTHI, IASHome Secretary, UP
"It was a pleasure being here and to share my thoughts on "HAPPINESS", also to interact with the Students and of course, the awesome guide and mentor, Avinash Singh Alag. I wish them all the happiness in the world!"
NANDITA DAS Actor and Social Activist
"This is a wonderful initiative and deserves compliments and congratulations! You are showing the way to tap the true potential of India and Indians, which lies in its people. Best wishes and keep up the great work! More power to you and all those involved with you in the awe-inspiring mission!"
SUNIL KANT MUNJALChairman, Hero Enterprise
"Congratulations Avinash. The solemn pride is yours for contributing your utmost in shaping the destiny of this great Nation. A big God Bless to you and your superb and dedicated efforts!"
DR. VIKRAM SINGH, IPSFormer DGP, UP And Pro. Chancellor Noida International University
"Wonderful to see twenty-five years of hard work. Fulfill your dream, Avinash! I am sure destiny has more in store for you! Never give In!"
RAJA BHARATENDRA SINGHFormer Minister
"We can see Avinash's work, as a lovely bud blossoming into a fantastically gorgeous flower, whose aroma will spread over the country, and even the globe. Our prayers for this mission to succeed!"
NASEERUDDIN SHAH AND RATNA PATHAK SHAHActors
"Avinash's dynamism is evident in every aspect of functioning.
May the students continue to 'Blossom' under his care."
LT. GEN MATHEW THOMAS, PVSM, AVSM, VSM
"Excellent evening with Avinash and the community! It was a delight to meet these
young people! May you Blossom by leaps & bounds! May God bless everybody connected with this Institution"
BISHAN SINGH BEDIFormer Indian Cricket Captain
"Thank-you Mr. Avinash! God Bless you and this marvelous Institution! It was very nice to be here!
I enjoyed the most!"
DHANRAJ PILLAYIndian Hockey Coach and Former Captain
"It fills me with great wonder and pride to see how this one man- Avinash can positively affect the lives of so many people! I am truly awestruck! He really inspires me, like so many others.
Good Luck to him and to his Team."
DR THIERRY TISSOTThe Tissot Family, Switzerland
Even if one or two of these emerge as powerful, visionary leaders (and I am confident they will) it will help to take this great nation forward into a better direction and a stronger position, nationally and globally.
And then, you will experience that great feeling called PRIDE and EPIPHANY in its true sense.
Keep up the good work.
Very proud of you."
DR. SARVESH NAIDUDirector, Pathways School
Testimonials by Students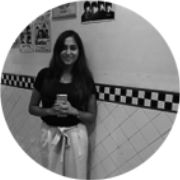 "I love you and you are one of the most important parts of my life! I want to see your vision and this lovely Institution rise to greater heights! Thank- you, Avinash Sir for always motivating and inspiring!"
KHYATI TIWARIDELOITTE
"I am grateful to My Coach and Mentor, Mr. Avinash Singh Alag, for teaching me the value of time, and value of life. 'Finding My Oyster' is just amazing. Now, I am much aware of my surroundings. We have learnt a lot here. To find my Oyster, to be calm and composed, to go deep in."
ALYZA REHANTeacher
"I'm grateful to be a part of this. Now I'm finding myself more confident and real me. Thanks to my Mentor, Avinash Sir, who supported me and gave me directions for finding my Oyster."
AYUSHIAccounts Executive
"His insights and direction are always on target.
I would thank-you Sir for introducing me to a better version of me. It won't be possible without your guidance and also to my Cohort Mates who were so amazing and supportive. At last, as a result, I am able to focus on what I do best!"
ANUKRITIStudent at IIMT College
"My Mentor, Avinash Sir is one of the finest Guides and Mentor. Around him, Knowledge is free and like a sea, It's your wish to swim in it and see the beauty or to stand back and 'explore'….I' m really blessed to be his Student…"
KUNMicrobiologist
"Being a part of the Cohort was a wonderful experience. Thank-you so much Sir, for helping me. I learnt a lot from you. I was not clear about how to reach my goal, but with your help, I am clear now what to do and how to do it . Had a great time in your
sessions ! Everything was so good. Got to know about myself better and I am now way more confident than before.
Thank-you again, Sir !
ARJUN NATHGD Goenka University, Gurugram
"MY MENTOR , MY COACH , SIR AVINASH ALAG IS THE MOST SORTED PERSON
I HAVE EVER MET IN MY LIFE !
NO MATTER WHAT, HE IS ALWAYS THERE TO HELP AND GUIDE US.
HE THE ONE PERSON I ALWAYS ADMIRE AND WANT TO BE LIKE !
HE IS A GOOD OBSERVER AND ALWAYS WANTS TO GIVE BACK WHAT HE HAS TAKEN.
I REGARD HIM AS THE TRAFFIC POLICEMAN OF MY LIFE !"
PRINCE GUPTA B. Com from Open University & Diploma in Bakery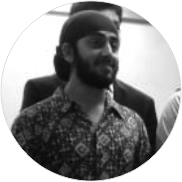 " The world needs more people like you, Sir. As you say, the Youth meeting responsible adults is important
and I wish that does' happen, enabling a better future for our country.
I've also been massively impressed by your knowledge on every topic any of us have asked you about.
We have had very interesting discussions on Religion , Politics , IAYP , Education and also Social Concerns.
I hope you keep on enlightening people and show them the right path. Thank you very much for these Sessions.
I am undoubtedly very honoured to be a part of this."
SADEEV BAJAJ Ashoka University, Sonipat
"Engineers make bridges.
Artists make paintings.
Scientists make rockets.
BUT MASTERS MAKE THEM ALL
It takes a big heart to nurture
small minds.
THANK-YOU Sir, for caring, inspiring me !"
PRABHLEEN Sheridan College, Mississauga
"Good Teachers TEACH
but great Teachers INSPIRE!
Sir, you truly are a great Inspiration, not only to me but all the
people present in this room today and many beyond these walls.
THANK-YOU SIR!!
For your constant guidance and support and I am utterly
grateful for the sessions and the insights which you made us
share, they all may seem small but they are the building blocks
of a great me someday…"
JAPLEEN Class XII, Sophia Girl's School, Meerut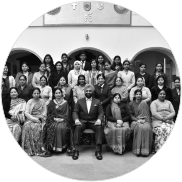 "Money's not your motivation, it's the love for what you do.
You hear that special calling to which you always will stay true.
Your students are your dedication ,
Devotion is to them.
To you each Child's unique and special,
a beautiful gem.
You inspire us and make differences in Children's life.
You are special for what you do,
We will appreciate you through & through.
You are the best , Sir !"
TEAM, BLOSSOMS
"Your presence is as vast as a Tree;
Your nature is like a River, flowing every moment,
Nurturing each leaf with care,
And with your shade, providing
Comfort to others , is your virtue"
TEAM, GYANODAY
"WE ALL CARRY THE SEEDS OF GREATNESS WITHIN US, BUT WE NEED AN IMAGE AS A POINT OF FOCUS,
IN ORDER THAT THEY MAY SPROUT.
Thank-you Sir, for being that Image for me and making me realize the importance
of everything and specifically, Time. For helping me see the hope inside myself…"
KRITITKA Advisor, Sales Executive, Concentrix
"My Mentor , my Coach , Sir Avinash Alag is the most sorted person
I have ever met in my life !
No matter what, he is always there to help and guide us.
He the one person I always admire and want to be like !
He is a good observer and always wants to give back what he has taken.
I regard him as the traffic policeman of my life !"
Prince Gupta-
How it works?
Simple Steps to Success
It all starts with a decision.
A decision to take charge of your life. A decision to maximize your potential. Still have questions? Please get in touch.
Ready to start?
Please refer to the courses page and decide which course / session suits you the most or talk to us to find out, what is Most
Suitable for you.
Make a decision
1
Schedule a meeting
2
Show Commitment
3
Transformation Completed
4
Get Instant Access to
Self Development Courses And Sessions.

VIEW ALL COURSES & OFFERINGS
COURSES & SESSIONS

(Visited 7 times, 1 visits today)